Dr. Amir Khadivi is a General Dentist in Woodbridge.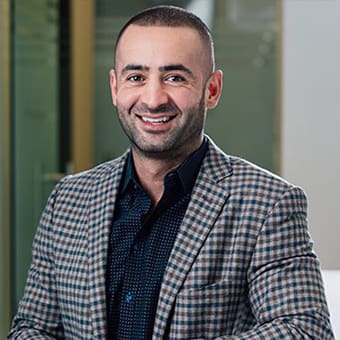 General Dentist
Dr. Amir Khadivi completed his undergraduate degree at The University of Western Ontario with honors. He then attained his Doctor of Dental Surgery degree with honors from the University of Toronto and successfully completed a dental residency program at Toronto's Mount Sinai Hospital.
Realizing his passion for complex oral surgical procedures, he was accepted into the Ronald Regan Hospital in Los Angeles where he resumed a fellowship in Oral and Maxillofacial Surgery. He is certified and qualified to perform treatment while his patients are under Intravenous Sedation.
Although he is passionate about this area of dentistry, he loves practicing all other aspects and procedures in order to help his patients receive treatment suited for their individual needs.
In his spare time, Dr. Amir loves to stay active, traveling, reading, martial arts, boating, and snowboarding.