Dr. Savroop Grewal is a General Dentist in Woodbridge.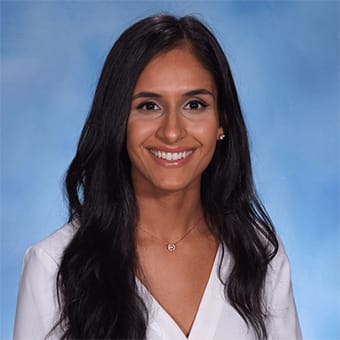 General Dentist
Hello, my name is Dr. Savroop Grewal and I am a general dentist here at dentalhouse in Woodbridge. I obtained my Doctor of Dental Surgery degree from New York University - College of Dentistry. After dental school, I completed a General Practice Residency in Brooklyn, New York, training in oral surgery, pediatrics, and anesthesia in a hospital setting.
I enjoy all aspects of dentistry including dental restorations, extractions and Invisalign treatment. I also enjoy cosmetic procedures such as bonding, veneers, and crowns.
As I understand the dental chair isn't where most patients love to be, I work to help them feel as comfortable as I can. I take steps to thoroughly discusss the treatment being provided and answer all questions before starting! I am also fluent in English, Punjabi and Hindi.
When I'm not working, I enjoy staying active biking, doing yoga, training, trying new vegan restaurants and recipes, and spending time with my friends and family.